Businesses exist to satisfy customers. What the customer wants, a business provides. If it fails, it loses the market. It's as simple as that. No matter what industry or niche you operate in.
This is why customer feedback is the most important tool for assurance that you're doing the right thing. Without two way communication, how else would you know what the customer promotes and complains against?
But generating customer feedback can be costly. However, with advancements in technology, website feedback tools are the newest effective ways to collect customer feedback.
In this guide, we'll cover everything from website feedback is, how to collect feedback using them, how to initiate projects using feedback, how to achieve effectiveness in that, and more. So let's jump right into it!
What are Website Feedback Tools?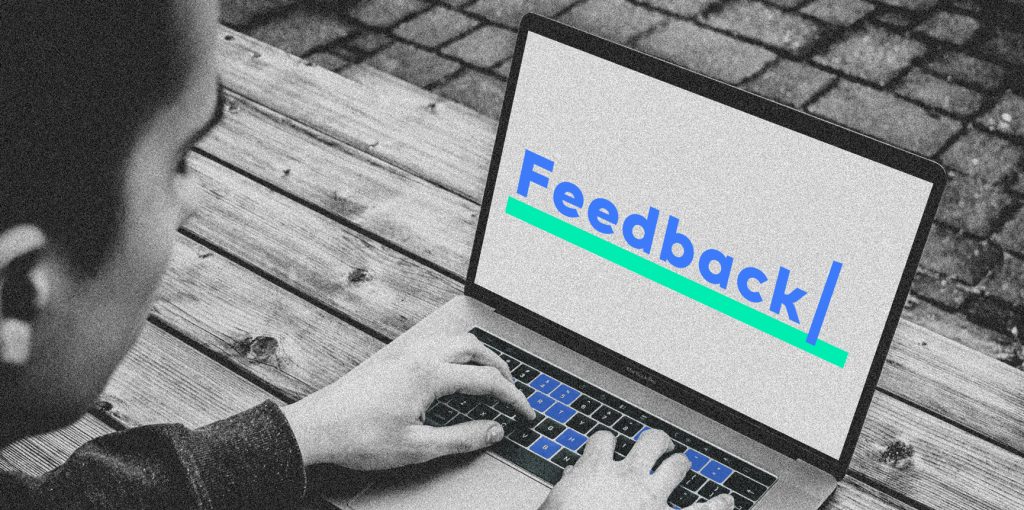 Website feedback tools are tools that help authorize the assembling of feedback directly from visitors and clients about their experience so that you can comprehend what they appreciate about your website, and what are the obstacles hindering them from becoming paying customers.
You need people to have an enjoyable experience when they happen to stumble upon your website and that is what they expect from you as well. If they happen to run into troubles and hindrances such as bugs, confusing designs, broken or missing elements etc, they might get exasperated and leave to visit a rival's website in your stead.
When you're measuring your website's competence in performing well, common tools for analytics like Google Analytics give you ideas about what might go wrong and how to improve your site.
Google Analytics also gives you a measure of information that you can use to find out how people came to stumble upon your site, which website pages get the most visitors and how long people spend on a certain site before they exit.
However, the majority of the analytics tools available on the web cannot give you true knowledge about what the users are experiencing in actuality when they visit your page, what they want or why they are behaving in a certain manner. They also can't check your website against certain features such as;

Design
Functionality
Usability
Ease of use
Readability

Which, all in all, affects the experience of users on your website. And this is where website feedback tools make an entrance.
How To Collect Website Feedback?
Feedback can be collected in many ways. The means you choose need to be suited well to the type of business you have and the target market that visits your website.
The most common website feedback means are:
Pop-Up Surveys
Pop-up surveys are the most effective yet also the most annoying thing for a visitor. It really depends on your visitor market on how you use them.
The benefit of pop-up surveys is that they grab the attention of a visitor. Just like a pop-up ad, a website feedback pop-up can ask a simple question of "how can we make ourselves better?".
This can convince many visitors to share their opinion and enable you to collect masses of website feedback.
However, even if they're the best means, the average pop-up conversion rate is 3.09%. Some cases have seen as high as 50.2%, but it all depends on the value a pop up provides.
Remember to put in a lot of work when dealing with pop-ups!
Website Feedback Widgets
Website feedback widgets are a less annoying way to disturb a visitor but also provide fewer results compared to pop up surveys.
A feedback widget is a button that hangs around the entirety of a website in a corner. You can choose to paint it an attractive color that helps visitors notice it.
Upon hovering over it or clicking it, a question can be displayed for feedback collection.
Most websites just ask a question of "how would you rate us?" followed by a scale of 1 to 5 stars. But you can be creative and try out different things!
| | |
| --- | --- |
| Feedback Tools | Avg. Conversion Rate |
| Pop-Up Surveys | 3.09% |
| Feedback Widgets | 2.35% |
| Website Surveys | 2.86% |
| Email Surveys (2021) | 15.22% |
Using Website Feedback To Initiate Projects
Website feedback provides you with understanding about the real, actual users and their experience on the customer journey, in their own words. This allows you to gain perception about clients and users' feelings about your website from the minute they enter to the second they leave.
Customers want to share their website reviews even if it takes time. But customers also demand their concerns to be addressed.
Almost half of all internet users state that they post reviews at least once a month. And more than half of customers expect businesses to respond to their concerns within a week!
Here is how you can use website feedback tools to achieve better results.
Website Development
As mentioned before, websites need constant maintenance and fixes. A web development team is always put at task to manage a business' website to ensure the users are facing an optimal and friendly experience.
However, to work efficiently, a developer team would need ideas and updates on how to better the existing website.
These updates can either come from website reviews using analytics tools or from website feedback tools to hear what the customer has to say.
Most businesses that emphasize heavily on the impression they give off from their websites have a website feedback widget live on the website that allows visitors to share their feedback on the website.
This helps visitors share their concerns with the website, for instance, if they don't like the UI/UX or the search bar isn't working.
This feedback can be collected and reviewed by project managers, after which they can assign tasks and functions their team has to perform to various employees using an annotation website.
Webvizio Pro Tips
Webvizio brings smoothness to a web development team like they've never faced before. With new integrations added to the online annotation tool every day, live website feedback can be viewed for every active project to enable project managers to view what needs to be fixed. Assignments of tasks and setting task priorities can be done with just a couple of simple clicks!
Commercial Website Feedback
Another important use for website feedback, except for reviewing the website, is for reviewing the commercial impression a business radiates to its customers.
Maybe your business has an eCommerce website or it's just a news website that shares blogs, you can use website feedback tools to understand how a customer sees your business and address their concerns.
A simple question of "Would you care to share your opinion on us?" or "How likely are you to recommend us to a friend?" can provide you with in-depth information of what your commercial value is.
This website feedback can then be reviewed for commercial changes.
For example, if you're a blogger running a blogging website, website feedback can provide you with better insight into what you need to post about. Sure, analytics tools can help you understand which blogs are getting the most clicks, but website feedback tools can directly enable you to understand what the reader wants, such as, for instance, "More NFT information blogs!"
What is Project Management?
Project management is the implementation of procedures, methods, skills, knowledge and experience to complete the goals of a particular project which falls in accordance with the project acceptance between certain boundaries agreed upon.
One of the key points which mark a difference between project management and only 'management' is that it has a time limit i.e. the project has to be submitted under the supervision of the manager on a due date, whereas management is a continuing procedure.
It is exactly because of this difference that a project manager needs an extensive array of skills and talents, oftentimes including technical skills. Of course, people management skills and a certain consciousness of good business is a must as well.
According to Dr Martin Barnes (2003 to 2012), the president of the Association of Project Management (APM);
Components of Project Management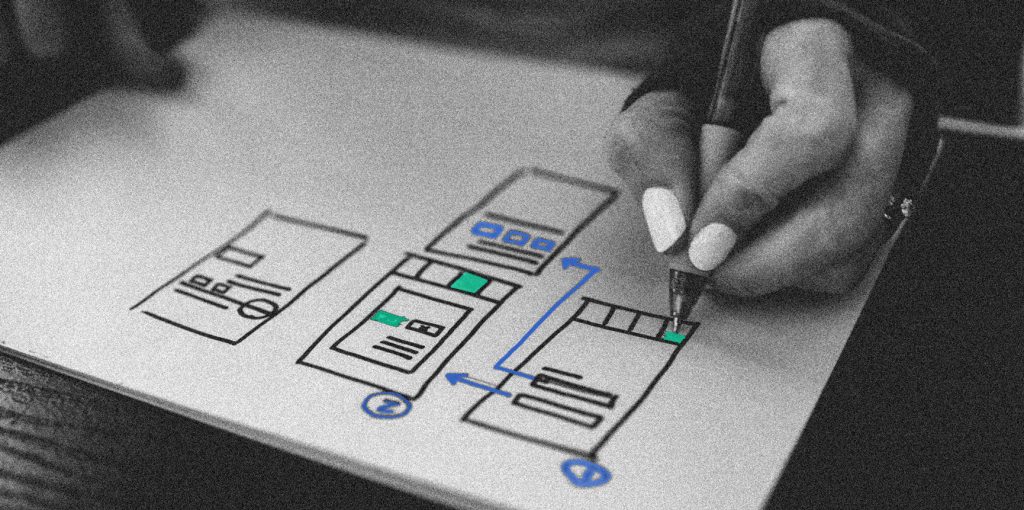 Some of the core, key parts of project management are:
outlining the purpose for the project's existence;
collecting project requirements,
defining deliverable quality,
estimating resources and timelines;
putting together a business case to support the investment;
obtaining business approval and finance;
creating and implementing a project management plan;
directing and inspiring the project crew;
managing the project's risks, difficulties, and adjustments;
monitoring progress in relation to the plan;
management of the budget of the project'
maintenance of communication lines with stakeholders and the project organisation
ending the project within due time in an appropriate manner
Importance of Effective Management
Companies and businesses are now coming to the realization that good project management eventually leads to happier, better employees as well as solid progress. This is not a by-product or a happy coincidence but one of the main reasons why effective project management is important.
The consultancy firm Bain & Company claims that the majority of work will be project-based by 2027.
Because of this, reports have come in from the Project Management Institute that project managers have become very in-demand and that this growth is extending faster than the demand for any other kind of skilled employees in other fields of occupations.
The importance of project management in organizations and workplaces cannot be stated enough. And it is this stress placed upon the importance of good project management which brings to light the degree to which it can affect business.
In a nutshell, efficient project management leads to:
Saving of time and money
Improvement in communication lines
Empowerment to form solid, data-driven business decisions
Development of better alignments that cover teams, stakeholders and clients
Optimization of workflow allows smoother procedures and happier employees.
Project Management in Web Development
Web Development is a rapidly growing industry in this time and age, where all businesses are shifting towards digital approaches and constantly fall in need for web developers.
A web developer not only helps a business stand their website and bring it into existence, but also frequently helps them with fixes, maintenance, upgrades, migrations, and more.
The web development process involves a digital team that fulfil different roles e.g. coder, designer, content writer, etc.
For web development projects, effective communicative tools are utmostly required to ensure project completion has a smooth cycle to go through and it is done in the most productive and effective manner.
🙌 Best Bet:
Webvizio is the most practical tool when it comes to web development! The online annotation website tool allows project managers to easily assign tasks, track tasks, make notes, provide live feedback, and much more!